Winter Concert, December 11, 2022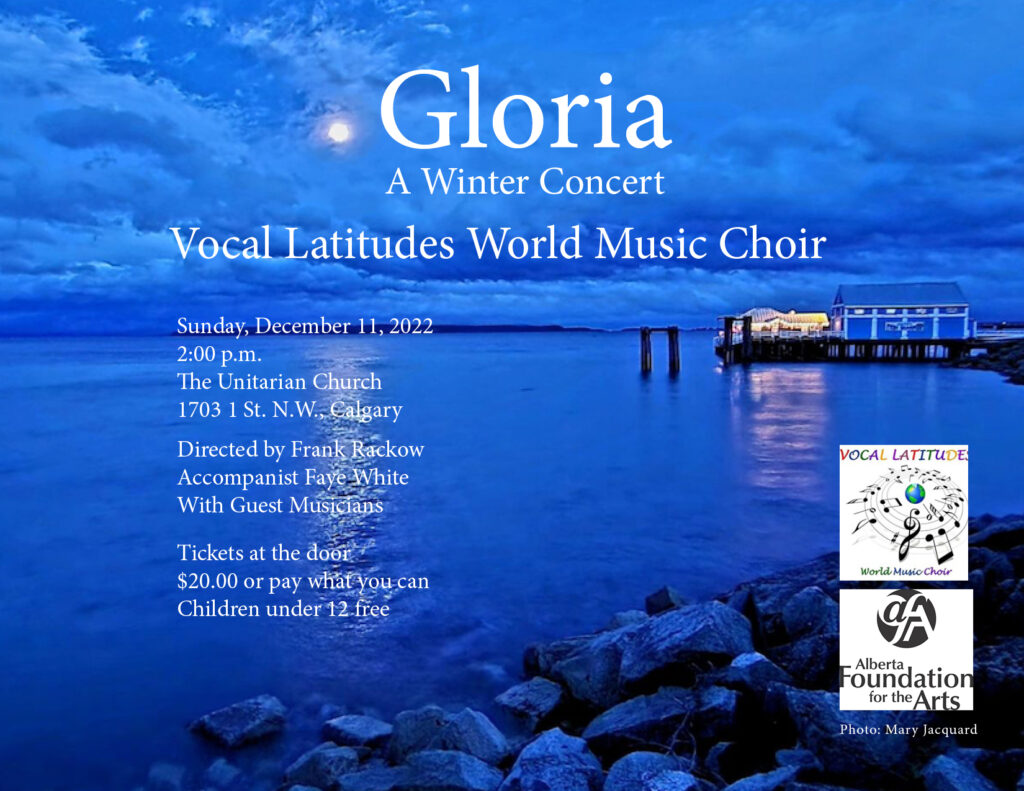 We're holding our winter concert on Sunday December 11th at 2 pm. It will be held in Panabaker Hall of the Calgary Unitarians building, 1703 1st Street NW.
Join Calgary's world music community choir for a winter-themed concert featuring a wide selection of music from Vivaldi, to a Ladino lullaby, a Cuban folk song, Christmas jazz and more.
Entrance cost is $20 for adults, or pay what you can. Children under 12: free.
There will be a reception afterwards. Please join us.
Winter Term Rehearsals begin
Practice sessions start on Tuesday January 10. Practices run from 7:15 – 9:15 pm, but please come early on the first evening to pick up your new music.